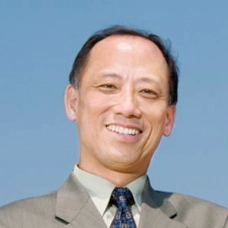 Dr. Pehong Chen, President, CEO and Chairman of the Board
Dr. Pehong Chen is Chairman, President, and CEO of BroadVision (Nasdaq: BVSN), which he founded in May 1993. Named Master of the Universe by Business Week as one of the 25 most influential e-business leaders in the world, he has been a pioneer in driving innovative solutions to deliver business value in areas such as one-to-one personalization, knowledge management, e-commerce, e-banking, enterprise social networking, unified communication & collaboration, etc. Prior to starting BroadVision, he was Vice President of multimedia technology at Sybase, responsible for the company's interactive initiatives. He founded and was President of Gain Technology, which was acquired by Sybase in 1992 (a division of SAP AG since 2011).
He is an active participant in the Silicon Valley success story. Having personally started and run two successful enterprise software companies in the past 25 years, Dr. Chen has also helped many others do the same. In 1993, he provided startup funding for Siebel Systems, a worldwide leader in customer relationship management (CRM) software (acquired by Oracle in 2005). He was an angel investor in Sina (Nasdaq: SINA), the No. 1 Internet portal and microblogging service in China, and has served as its independent director since 1998. More recently, he also served on the boards of Yonyou (SSE: 600588), China's largest enterprise software provider, Pactera (Nasdaq: PACT), China's leading software out-sourcing firm, and Fortinet (Nasdaq: FTNT), the world's leading supplier of network threat management solutions. Dr. Chen received his PhD from University of California at Berkeley, MS from Indiana University, and BS from National Taiwan University, all in computer science. He is also a graduate of Stanford University's executive program in business and management. He was an advisor to the College of Engineering at UC Berkeley for 10 years and is a member and former Vice Chairman of the Committee of 100, a non-profit organization dedicated to improving mutual understanding between United States and China through dialogue and cooperation.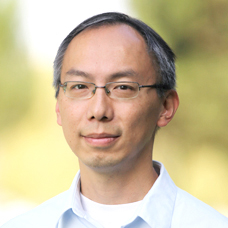 Yuk Chan, VP of Engineering
As VP of Engineering, Yuk Chan oversees the development and delivery of all product lines at BroadVision. Yuk is a veteran at BroadVision having joined the company in 1997 and has served on several key roles over the years. In his last position as Director of Operations and NASA Customer Support, Yuk managed the operations of all cloud products hosted by BroadVision and local partners worldwide. He has more than a decade of experience in customer support, keeping customers successful in their BroadVision investments. Yuk holds a BS in Computer Science from University of Wisconsin – Madison.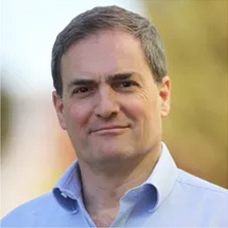 Stefano Gargioli, Vice President and General Manager, BroadVision Global Services
Stefano Gargioli is a Sales Veteran with more than 28 years of working experience within ICT Leading International Companies like IBM, Cisco Systems and SAP. He has held roles of growing responsibility in direct and indirect sales and possesses an outstanding knowledge of internet and mobile solutions for business collaboration and customer engagement.
In his past 12 years with BroadVision, Stefano has contributed greatly on the e-commerce, social networking and mobile collaboration fronts, building a solid business platform for the EMEA region and future success. As of May 2016 Stefano is Vice President and General Manager of Worldwide BroadVision Global Services. He holds a degree in Physics, and speaks fluent Italian, English and Spanish.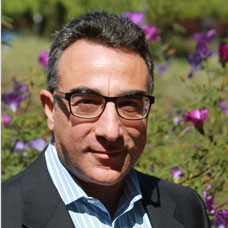 Fadi Micaelian, Vice President of Sales
Fadi Micaelian comes to BroadVision with a seasoned background in enterprise software, having served over the past three decades in a number of senior positions at industry leaders like Oracle, Intellectual Ventures, ViewStar, and DataBeam (now IBM's Lotus SameTime). Most recently he was the CEO of Auguri Corp., an innovator in the field of Big Data Analytics.
As Vice President of Sales, Fadi heads BroadVision's engagements in North and South America. Fadi brings to BroadVision extensive general management experience in sales, business development, product management and engineering. His proven success with large and strategic accounts allows Fadi to focus on leading the sales team to meet and exceed its objectives. Fadi is a distinguished scholar and an inventor, who has been repeatedly published, and was awarded 7 patents by the USPTO. He is passionate about Technology, Physics and Track and Field. Fadi holds a BS of Physics, a BE of Engineering, and obtained an MS in Engineering Management from MIT, and an MBA from INSEAD.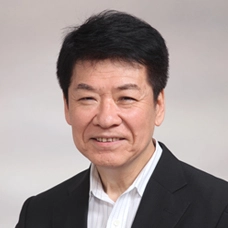 Toshi Sakayori, General Manager, Japan
Toshi Sakayori is a professional sales executive with more than 35 years of experience leading international companies like IBM, SAP, Manugistics and InterSystems. He was the first President & Representative Director of BroadVision Japan K.K., established as a subsidiary of BroadVision Inc. in 2000, where he led Japan operations and created strong customer relationships with large Japanese companies.
Toshi's colorful career includes being past Country Manager of such U.S. companies as InterSystems Japan KK, a company providing database solutions for the healthcare industry; the aforementioned BroadVision Japan KK; and Manugistics KK, a supply chain management solution provider. In addition, Toshi was the past General Manager for the western region of SAP Japan. Humbly starting his career with IBM Japan, Toshi spent 20 years as a Systems Engineer and was promoted to Manager. His managerial career at IBM gave him the best training in management and leadership skills, as he faced tough challenges in opening new market opportunities for the company. Recently, Toshi spent the past 7 years developing internet business such as WCM and Cloud Solutions in the Japanese market. Toshi holds BS in Mathematics from the Yokohama City University.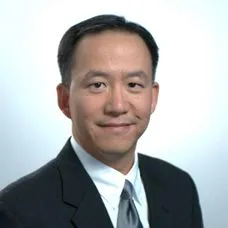 Yun-Ping Hsu, General Manager, Asia Pacific
Yun-Ping Hsu has over 20 years of software product development experiences. He was VP of Engineering in SugarCRM, BroadVision, and held leadership positions in Iris/Lotus/IBM (acquisitions) and DEC. Products included CRM, E-commerce, and groupware. Most recently, he was Technical Director in Big Data and Cloud technology in the III, an NGO for Taiwan's information industry.