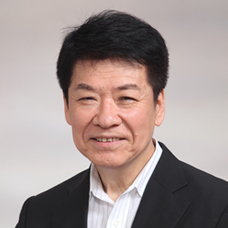 Managing Director, Japan.
Toshi Sakayori is a professional sales executive with more than 35 years of experience leading international companies like IBM, SAP, Manugistics (acquired by JDA, currently part of Panasonic) and InterSystems. He was the first President & Representative Director of BroadVision Japan KK, established as a wholly owned subsidiary of BroadVision, Inc. in 2000, where he led Japan operations and created strong customer relationships with large Japanese companies.
Toshi's colorful career includes being past Country Manager of such U.S. based software companies as InterSystems Japan KK, a company providing database solutions; the aforementioned BroadVision Japan KK; and Manugistics Japan KK, a SCM solution provider. Before that, Toshi was the past General Manager for SAP Japan western region and sales division in Tokyo. Starting his career at IBM Japan, Toshi spent first 15 years as an Engineer. Toshi holds BS in Mathematics from the Yokohama City University.