The following guest article was written by Bilal Ahmad, founder of Tech Maish.
In business, your focus should always be on getting the best results and increasing productivity to achieve the highest revenue margin. A crucial factor in this regard is that your teams work seamlessly and in a cohesive manner, so communication is key. In this article, we will focus on some of the benefits communication tools can bring to your business.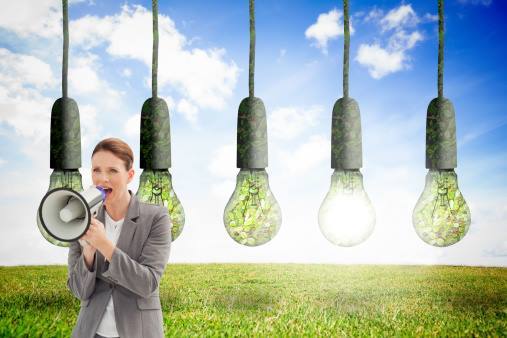 Sharing content
One of the most important communication tools relates to file sharing. Sharing content is crucial. For example, content sharing is how each member of a team can work on small portions of a project and be able to share progress, ideas and so on with the rest of the team. Content sharing is easy to perform via communication tools such as email, FTP sites and more.
Messaging
Instant messaging applications allow employees to chat with one another, something that provides a massive productivity boost. Thanks to communication tools, everything is performed in a faster, more reliable and cohesive manner; you are bound to appreciate the consequences.
Knowledge sharing
Not all team members have the same experience and skills, so with the help of communication tools, they are able to share what they know with other employees to bring about the best results for the business. Knowledge sharing can be done via a wide variety of communication tools, including email, instant messaging and video conferencing.
Skip the travel expenses
Communication tools allow companies to connect teams from multiple locations in a single place, removing the need for expensive and exhausting travel costs. By conducting webinars, online meetings or similar endeavors, all while sitting in front of a computer or tablet, individuals and teams are able to increase productivity while saving money.
Increased connectivity with your customers thanks to mobile apps
A major problem nowadays comes from the fact that many businesses fall into the corporate tunnel and fail to focus on the customers' needs. Offering a mobile app can bring immediate access to any service to the customer, which he or she can access very quickly. Not only does this allow the company to increase productivity, but it helps to lower costs!
Idea management
Coming up with ideas can be tough. Communication software allows team members to talk and brainstorm, all in an effort to obtain the highest quality results as quickly as possible.
Encourages innovation
Through communication, innovation happens; while using communication tools and continuing a dialogue with others, you can create or come up with new technologies and ideas that will help your company become more productive.
In summary, using communication tools can bring a great benefit to your company; all you have to do is implement the ideas above and see how much they improve your business productivity. With these types of tools, you can gain a major increase in the revenue margin, too, so there's an added bonus!
What kinds of communication tools do you use to increase your productivity? Share your experience in the comments section below. Then, download the white paper or listen to the webinar recording to learn more about reclaiming control of your business communication.